Leadership Austin: 60 for life
Leadership Austin: 60 for life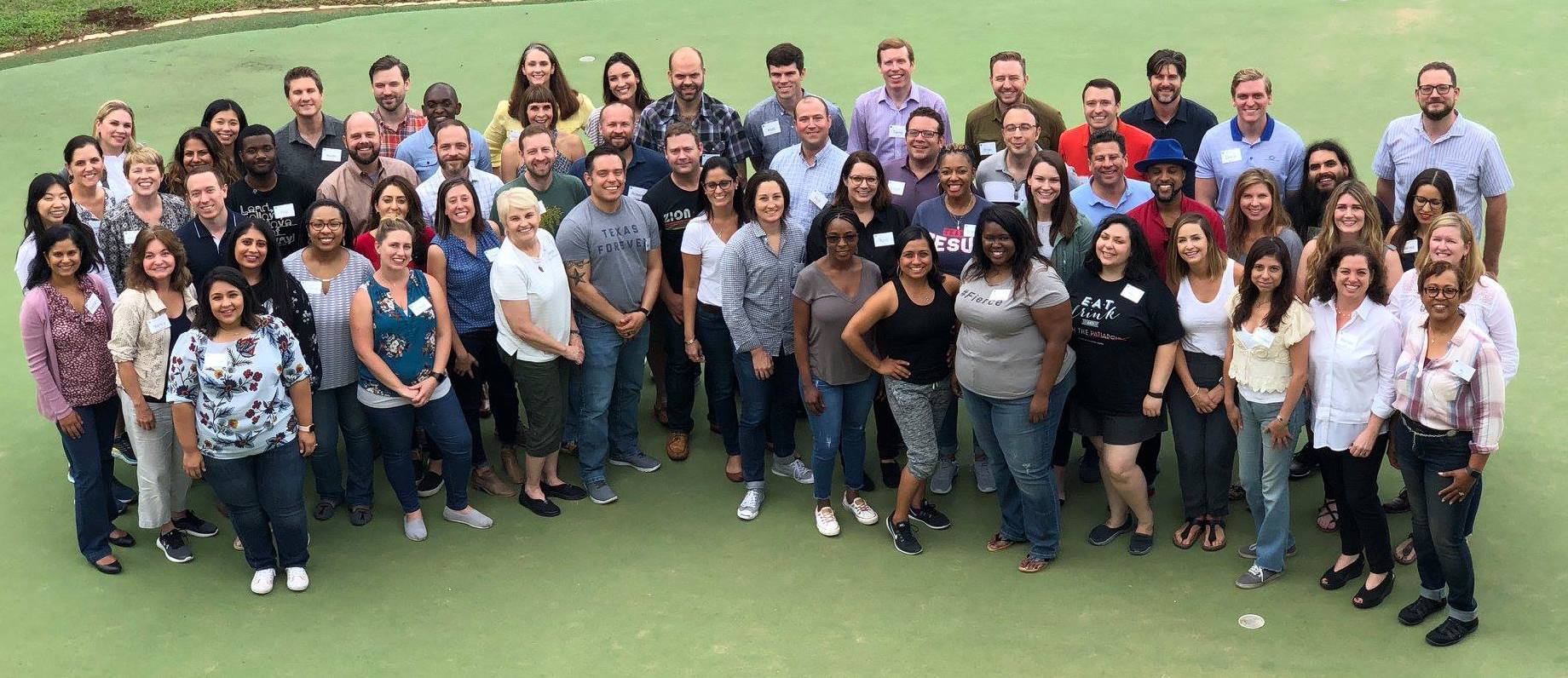 We've entered graduation month from Leadership Austin's Essential Class of 2019 (Best Class Ever). This is a group of 60 artfully assembled professionals from a w-i-d-e variety of fields and professions drawn together by a common interest in learning more about issues facing Austin & how to apply their talents to keep us moving forward. The program starts with the retreat where we took the photo above & lots of hyperbole – you're in the class you're meant to be in, you will make lifelong connections, yadda yadda. It seems insane for a group of full grown adults and then…
9 months, many classes, 1 retreat and 59 1x1s later, I can confirm the hype is true. On Monday I had my 59th 1×1 class conversation, completing my rounds of connecting with my classmates individually and I felt a little…sad. I started making myself feel better by saying that I finished the "first round" and could start over.  I also spent a little time thinking about why Leadership Austin is so unique & special:
At this time in my profession, I spend most of my days needing to have the answers instead of being in an environment where its cool to be a complete amateur – and that's OK
I have lived in Austin on and off for 15 years and recognized…TWO of my fellow classmates. Everyone else moves in such different professional, personal & geographic circles (we're intentionally assembled across the 10 City Council districts and the surrounding counties).
At 42, I have learned a vast amount about the city I live in that I have never understood before. From Central Health, to the dynamics of Travis & the surrounding counties, to how the Medical Examiner's office works, it was shocking how little I knew. Building an engaged, educated electorate is a serious calorie burner and most of us are just acting off of advertisements & influencers.
I walked away from EVERY SINGLE 1×1 with a colleague inspired by something – what they do, how they do it, their personal passions – and have an even deeper appreciation for the the diversity of the city we are building together.
I am grateful to count these folks as my new Austin colleagues and look forward to staying in touch with and inspired by them. If a desire to learn & contribute more to our city resonates, applications for next year's Essential Class are open until July 30. Additionally, there is also a way for the public to participate in the 2 day Beyond Diversity training that is being given as part of Mayor Adler's Task Force on Institutional Racism and Systemic Inequities here. Personally, I have found time spent investing in myself and my city time well spent indeed.