St. John Knit's Caviar IS the New Black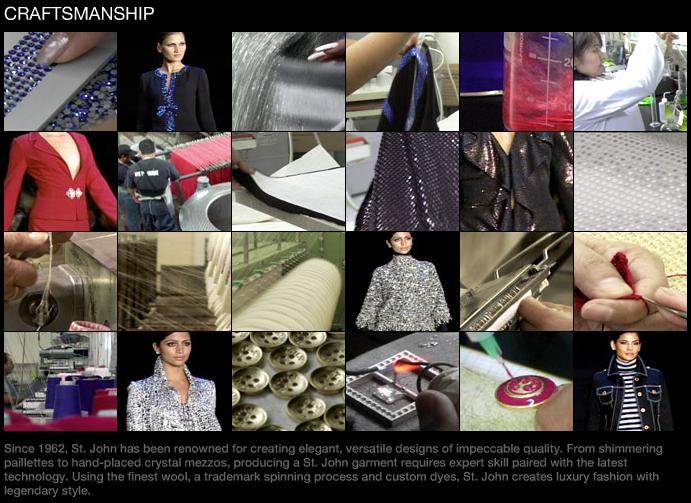 I received a letter from Marie Gray, CEO of St. John Knit at home this week.
I assumed it would be about the economy.  That's why we hear from CEO's these days, right?
It wasn't.  It was a 5 paragraph letter about a major change in the staple color of the staple fabric of the classic clothing line: the black Santana knit.  For various reasons including the environmental impact of dyes, the fabric color dying process has changed over the years.   Marie Gray writes that she had noticed that recent "black" collections had a bluish cast and had migrated far too close to their navy blue color.  So, they innovated.  They created a new process that would use less water and energy and produce a truer black that will be called "Caviar".
Why does this matter to loyal customers like me?  In short, your old stuff won't match the new stuff.  Part of the beauty of the items is that they last forever and you can mix and match items from lines and years.  It is garanimals for grownups.  The letter mentions that all stores and consultants have been armed with swatches of old black, navy, and new caviar for people to compare for themselves and prepare for the changes.  It also reinforces St. John's commitment to craftsmanship at a time when other brands are focused on discounting which re-reinforces why this is a brand worthy of of a weekend – as well as my loyalty and respect.  While I wont be making any big purchases any time soon, the swatch compare will drive me into the store on my next NYC trip and who knows, maybe caviar will be hard to resist.