RL's Clutter-Free Olympic Email
RL's Clutter-Free Olympic Email
I guess I always receive the Ralph Lauren e-newsletter, but I never really notice it. Until today. How is this for an elegant & timely promotion of your Olympic integration?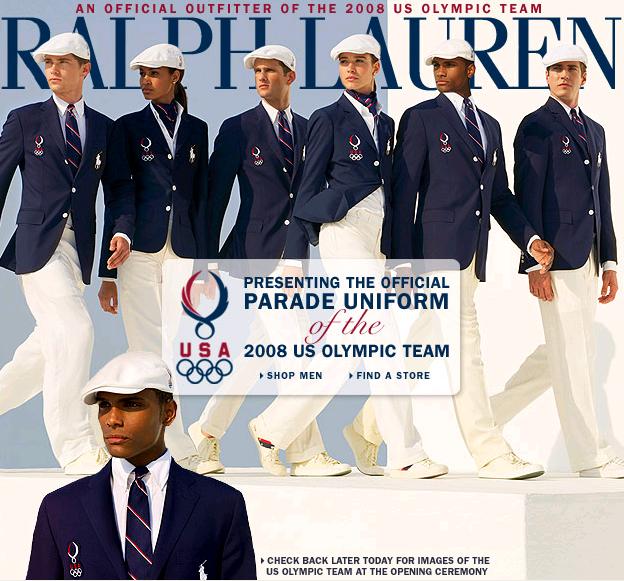 The time stamp was within 8 hours of both the actual opening ceremonies and the US rebroadcast tonight. The callout on the bottom gives me a reason to visit their site and check for images of how the US Olympic team actually looked in the outfits. Now, while I will not be plunking down $125 for one of their super-cool Olympic polo shirts, I may check out the site again on my laptop while watching the games.
In a gmail inbox full of messages from BabyCenter, J.Crew, Banana, eBay, et al, this really stands out.