Scaling the Social Media Organization
Scaling the Social Media Organization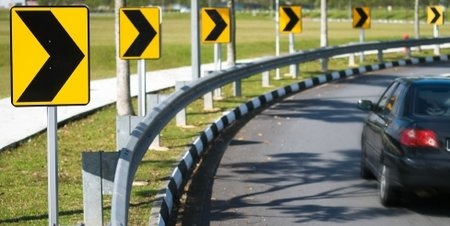 You've successfully passed through "phase 1" of your company's social media evolution where just a few expert voices represented your brand online.  Now you are handing over the keys to a larger, more representative group of speakers.  How can you make sure that this proliferation increases, not fragments, your impact online?  How do you prevent someone going off the reservation?  Through guardrails, governance, and training (oh my!).  Here's a checklist from basic fundamental to advanced degree:
Employee Social Media Guidelines – You'll have to keep revising them and they'll never be complete, but without them, employees won't know what they're allowed to do, whether they're a spokesperson for your company, etc.  These are not one size fits all, but for a template or inspiration, check out Social Media Governance.
Corporate Social Media Strategy – You may remember a (small sample) report from earlier in the summer stating that more than half of companies actively engaging in social media had no strategy and no agreed upon success metrics.  While you might be able to pull that off with a couple of voices online, it will not scale.  A strategy will create the justification for future guardrails of what activities are in an out of bounds, roles and responsibilities, and success metrics.  This is where you should also define what adding more voices online will accomplish for the company so that everyone knows why they're getting involved
Cross-Functional SM Working Group – Whether you call yourselves a committee, task force, or the Bay City Rollers, you will need a cross functional internal working group to create and socialize strategy and policy as it evolves and to handle anything that pops up.  For bonus points, don't just include product, marketing, care and communications – you will benefit from talent acquisition, HR, and legal being consistently at the table as well.
Documentation of Goals, Roles, Responsibilities, Response Guidelines  – Knowing them is not enough.  As your organization grows and as customers find you in social spaces, you'll want to have crisp external definitions of your mission in social places and the type of service or responses that customers can expect.  Internally, you'll need to know who is responsible for what spaces and have a documented, agreed upon way to handle inquiries or comments from customers and escalation paths for things that could potentially go wrong.
Process for Initiating NEW SM Projects – If you are fighting the tide of proliferation of handles and pages using your brand, create a way for marketers in your organization interested in starting another social project to think through all the necessary elements of adding a new project to the ecosystem and ask them to explain why their needs can't be met through existing social channels.  Letting growth happen totally organically could lead to a maze that makes it difficult for customers to find the "real" you.
Training on All of the Above – Figure out how you can train and engage your organization on the elements above.  Maybe some can be done in person, but for items impacting all employees, you may want to look to on demand video training to make sure everyone has full access.
Regular Communications of Performance to Metrics – Once your expanded organization is up and running, close the loop with communication with how you are performing to the metrics in your strategy.  Honoring standouts and accomplishment can keep your expanded social media crew rowing hard in the right direction.
This is formulated based on my experience in house and on the agency side helping multiple organizations with this transition.  What did I miss?  What's your checklist?