Back to the Heart of Texas
Back to the Heart of Texas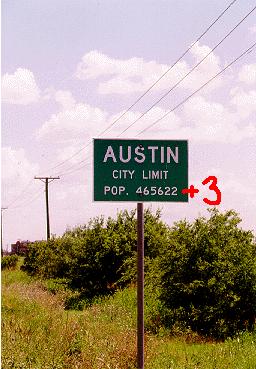 The Miracle family is packing up and headed back to Austin!  While the prospect of packing and physically moving isn't fun for anyone, we know we are headed back to a city we love and that is crackling with stimulation and opportunity.  As an added bonus, they tend to not have blizzards there.
Career-wise, this move is part of Ogilvy 360 Digital Influence's continued growth.  As we have added more digital strategists, teams and projects around the country, we have developed a need for someone to be able to move freely about the country to focus on the development of people and processes and I managed to bamboozle John Bell that I am just such a person.  As such, I am thrilled to continue with the team as the Head of Digital Strategy, North America.
And what does this mean for you?   If you live in Austin, it means I want to buy you a margarita.  If you're coming to visit for SXSW, look me up.  If you are looking for an opportunity with 360 Digital Influence, it means you have come to the right place as my first priority is to add new talent to our ranks around the network.   What I hope it means for you as a reader of this little corner of the web is that there will be years to come of continued learning from a passionate WOMM practitioner working with an amazing team.