St. John Knit Cont. – Why I'm a Fan
St. John Knit Cont. – Why I'm a Fan
5 years ago, I decided that I wanted to look at little different when I got married. This largely stemmed from the fact I am 6 feet tall and sturdy and I knew that wearing any variation on the typical strapless meringue princess dress was not going to work. I grew up in Richmond, Virginia where St. John Knit was spoken of in hushed, reverent tones and worn by some of the most elegant women I knew. I somehow got it into my head that a St. John evening gown would be a distinctive choice.
Of course, this was some years ago and I didn't have funds to pay full retail, so I bought a white and gold gown on eBay (never worn, with tags). It was perfect, except for plunging neckline which was decidedly un-bridelike. I went to a St. John Outlet, where I had purchased some other items, and asked them how and where I should get it altered. They pinned the dress and sent it to St. John HQ in California for the alterations to be done. It was returned unchanged with a note explaining that they refused to do the alterations because they would ruin the integrity of the design.
I was shocked and crushed. I loved this brand so much that I wanted to be wearing one of their gowns on my wedding day and they wouldn't alter it so I could? I wrote a very upset letter to CEO Kelly Gray, mailed it, and forgot about it as I started brainstorming what I was going to do for Plan B.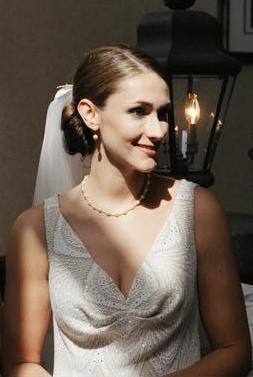 I didn't have to think long because less than 48 hours later, I received a phone call at work from the Vice President of Customer Service. She apologized profusely, gave me her personal mailing address and proceeded to walk the dress through the alterations studio at the St. John mothership and FedExed it immediately back to me. Like so many loyalty making moves, this cost the company nothing beyond care and effort. This act of listening and engaging has increased my lifetime customer value to the company by many multiples. Pay attention to the squeaky wheels – the people who make the effort to tell you when something is wrong have the potential to become your most active evangelists.