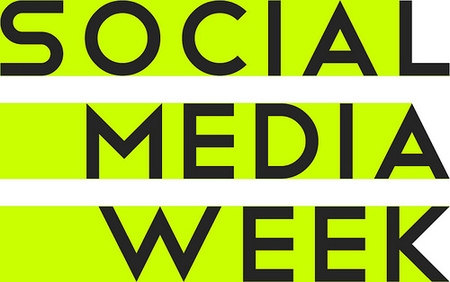 ** Cross posted on Ogilvy's Fresh Influence Blog**
This week I participated in a Social Media Week New York panel "Putting the Social in CSR" along with Bonin Bough from Pepsico, Deb Berman from Just Means, and Chrysi Philalithes from (RED). Its an extremely timely topic and one we have been thinking a lot about from a number of different angles. The great news? Social media provides the media for corporations to leverage their Corporate Social Responsibility investments to yield greater fruit for both the customer and the beneficiary.
The time-worn model of CSR of "Purchase X and we'll contribute to Y up to $Z amount" can leave all parties feeling a little empty. Consumers know the company has already earmarked the money for the cause and is now trying to blackmail us into unlocking it by picking their brand over the equivalent. That similarly does little for the cause beyond the actual money donated – there's little room on a package to tell the charity's story and there's no way for the consumer to choose to become more involved. To paraphrase John & Yoko, "EMPTY CSR IS OVER if you want it".
Social media allows for the type of participation that can provide better return on CSR investments to all. Just a few:
* Connecting Customer and Cause – Activating around a CSR commitment in social spaces allows the customer to choose to go a step beyond just the purchase for token donation to donating themselves, connecting to the cause's social space or promoting the cause to there social nets.
* Inspiring Meaningful Involvement – Social media allows companies to set up infrastructure for their customers to be the connection that makes the biggest difference. For example, Time Warner Cable (Disclosure: Ogilvy client, but we are not responsible for CSR), has made a 5-year $100MM commitment to Science, Technology, Engineering and Math through their Connect a Million Minds initative. They are measuring success not with number of $$ donated, but number of minds connected – a function not of their donation, but the number of people they have inspired & empowered to take advantage of the infrastructure they have created.
* Platform for Awareness & Promotion The much publicized Pepsi Refresh Project is taking a huge step in CSR – providing $20 million in grants to individuals and small organizations with good ideas to improve their local communities. Pepsi provides a platform to tell your story, promote your idea, and is doling out 32 grants per month to the democratically selected winners. The impact for these causes will go far beyond a microscopic logo on a box.
To reference Ann Charles' Mashable piece on CSR 2.0, the new way to look at CSR is the "triple bottom line of people, planet and profit". Maybe social media adds a fourth P – participation – that could be a goal in itself. Participation benefits the brand, beneficiary, and consumer alike and will fuel the type of CSR that will hopefully increase the efforts and investments of corporations in some of society's most serious challenges.